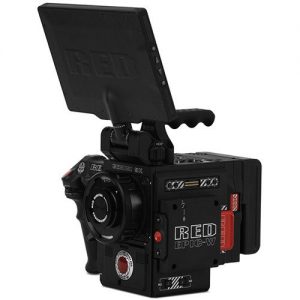 RED GEMINI 5K
The REDDSMC2 GEMINI5K S35 Brain is a cinema-quality, modular camera brain featuring a 5K, Super 35, dual-ISOsensor for improved sensitivity in low-light conditions. This version is housed in a new unified DSMC2 brain. Key features include:
5K, Super 35, dual-ISO, CMOS sensor
Frame rates up tp to 96fps at 5K & 300fps at 2K
Full-sensor 4K ProRes & DNx
Fully compatible with REDDSMC2 components
Pret inchiriere: 400 euro/zi
RED DSMC2 GEMINI 5K S35 – DUAL ISO
New 5K, Super 35 CMOSSensor.The REDDSMC2 GEMINI5K S35 Brain introduces a new dual-sensitivity sensor capable of recording high frame rate footage in REDCODERAWat up to 96fps with a reported 16.5 stops of dynamic range. Cropping the sensor to 2K allows for video frame rates to be extended to 300fps. The sensor measures 35.61mm diagonally and renders 15.4 megapixels of resolution for a slightly wider field-of-view when compared to previous Helium and Dragon sensors.
Dual ISOSensitivity.REDjoins Panasonic in offering a sensor with the ability to operate in two different sensitivity modes. Use the standard ISO800 mode to preserve every bit of detail in brightly lit scenarios, or switch to low-light mode to render less noise and more shadow detail in exchange for a slight clipping of highlights at ISO3200.
Pachetul Include:
Red Gemini Brain (PL sau Canon mount)
DSMC2 Touch 7.0″ Ultra-Brite LCD sau DSMC2 Touch 4,7" LCD
Teradek RT ACI Module
Top Handle
2x Red MiniMag 480Gb + reader
RED DSMC2 Base I/O V-Lock Expander
2x V-Mount Battery + charger
ASISTENT CAMERA – 90 EURO
SUPORT TEHNIC – CAM OPERATOR – 200 EURO
DOWNLOADER – 70 EURO